Potential side effects of CyberKnife® treatment for pancreatic cancer
Most radiation side effects are minimal and last only a short time. Side effects can, however, be severe. Possible side effects could include, but are not limited to:
Ask your doctor for more details about potential side effects associated with your specific radiation therapy treatment.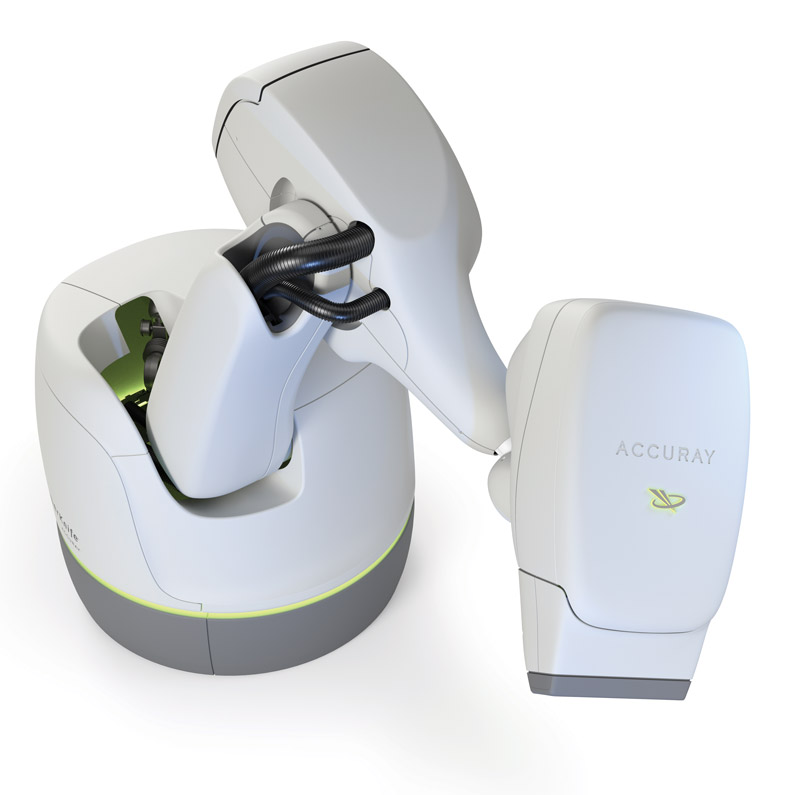 Managing side effects with your medical team
Prior to beginning CyberKnife treatment, your medical team will discuss all possible side effects and may prescribe medication to control any side effects, should they occur.
Protecting healthy tissue — protecting quality of life
The CyberKnife System treats pancreatic tumors with a procedure called stereotactic body radiation therapy (SBRT), which uses advanced techniques to deliver a very high dose of radiation to the tumor. CyberKnife SBRT treatment can typically be completed in as little as 5 sessions, compared to 20 to 30 sessions over 4 to 6 weeks with conventional radiation therapy. Despite the higher dose per session associated with SBRT, multiple studies have validated that CyberKnife SBRT is generally well tolerated with minimal side effects. Unlike any other radiation treatment, the CyberKnife System continually tracks the tumor and automatically synchronizes and adapts the radiation beam for movement of the tumor in real-time throughout the entire treatment session. With this automatic motion tracking and synchronization, the CyberKnife System enhances your treatment team's ability to maximize the radiation dose delivered to the target — while minimizing dose to surrounding healthy tissues to potentially reduce side effects that can impact quality of life both during and after treatment. The majority of patients can continue normal activity during and immediately following treatment.